LOOK AT THE OFFICIAL NEWSLETTER UHC APRIL 2020

SPECIAL early booking discount
FOR WINTER BOOKING WITHIN END OF OCTOBER
10% DISCOUNT
(CUMULABILE WITH ALL OTHER OFFERS)
----------------------------------------------------------
OUR STRENGHTS:
INVESTMENTS ON SAFETY AND HYGIENE, WITH OZONE SANITATION BOTH IN COMMON AREAS AND ROOMS

GUARANTEE STAY WITHOUT COMMITMENT: IN CASE OF CANCELLATION, DEPOSIT VALID WITHIN 3 SUBSEQUENT SEASONS

PERSONALIZED HOTEL SERVICES (INCLUDING PERSONAL ROOM SERVICE AND PRIORITY CHECK-IN)

OUTDOOR ACTIVITIES FOR ALL AGES AND FOR ALL TASTES, WITH MAXIMUM SAFETY:

PARTNERSHIP WITH https://www.fassasport.com/
GET THE MAPS OF THE FASSA VALLEY FOR FREE AND START PLANNING YOUR TREKKING TRIPS!

--------------------------
GET A CUSTOMIZED OFFER OR PHONE US FOR FURTHER INFORMATION:
CUSTOMISED RATES, PACKAGES AND SERVICES WITH SPECIAL CONDITION FOR REPEATER CUSTOMERS AND NEW GUESTS
CALL US NOW AND BOOK YOUR HOLIDAY
FURHTER INFO: INFO@UNIONHOTELSCANAZEI.IT
TEL. 0039/0462/601033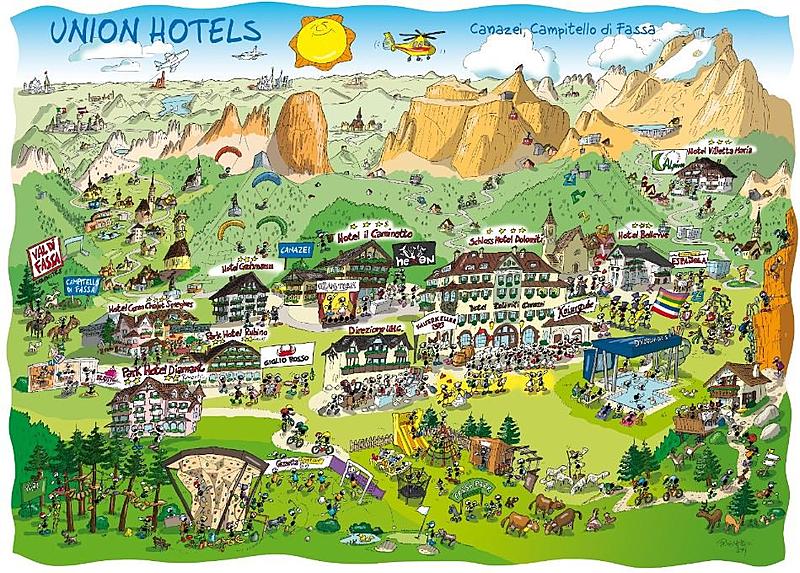 Tariffe scontate sulle ultime camere disponibili
QC TERME DOLOMITI IN VAL DI FASSA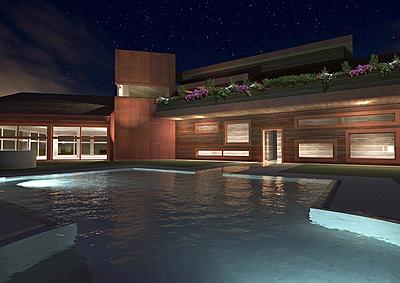 ACQUATIC CENTRE DOLAONDES CANAZEI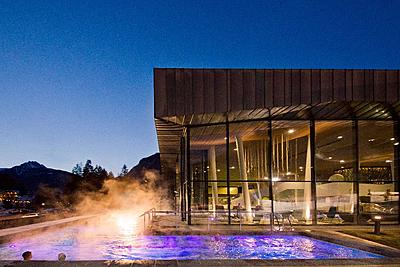 WINTER PREVIEW 2020:
GET THE MAPS OF THE SKI RESORT AND START PLANNING YOUR SKIING DAYS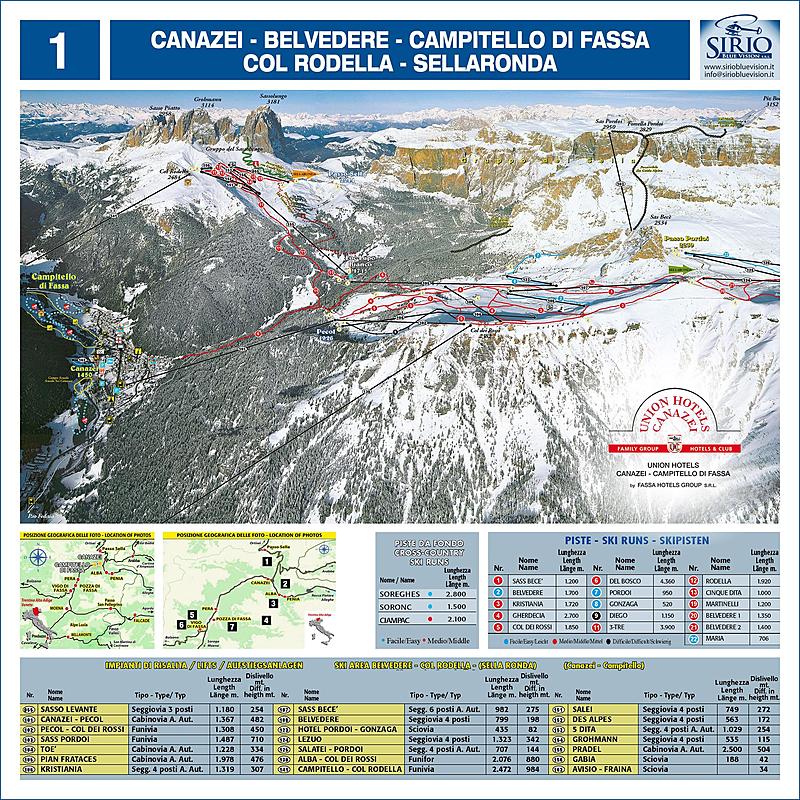 NEW CABLE CARS

FUNIFOR DOLEDA DA ALBA A COL DEI ROSC - BELVEDERE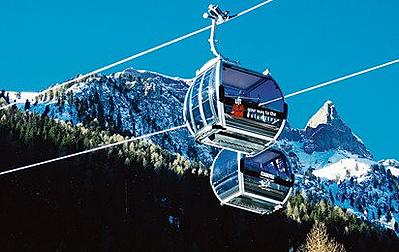 NUOVO IMPIANTO D-LINE DA ALBA A CIAMPAC
---
Fuer weitere Infos und Zalungskonditionen rufen Sie unseren Buchungscentre an.
UNION HOTELS CANAZEI CAMPITELLO DI FASSA by FASSA HOTELS GROUP Srl
Via Roma 32, 38032 CANAZEI (Tn)
Tel 0462/601033 - Fax 0462/601527
info@unionhotelscanazei.it