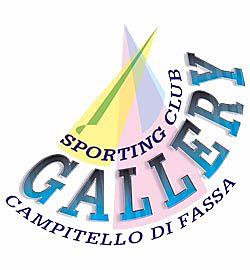 FITNESS CENTER
At the Sporting Gallery in Campitello di Fassa you will find a large Fitness Room (200 sqm) with Technogym professional equipment.
Efficacious "Cardiofitness" programmes.
Weekly, monthly and quarterly schedule: strength training, body building workouts aimed at specific sports, activities for weight loss, fitness & toning exercises .
Individual workouts with a qualified personal trainer.
CARE & BEAUTY CENTER
At the Beauty Centre Sporting Gallery we take care of you by offering efficacious treatments for both relaxation and beauty, beneficial for body and mind.
The sensitively designed beauty area offers five different massage rooms aimed at total wellbeing:
"LAND & SEA" ROOM
Instinctive and primitive, reminiscent of the origins of life, this room is characterised by a heated massage bed with hot quartz sand. The beneficial effect is reinforced by the use of hot pads and the application of Dead Sea salt.
"ORIENTAL" ROOM
Here you find the origins of contemplation and equilibrium, the simplistic atmosphere of this space is expressed through the typical welcoming ritual consisting of an aromatic foot bath with spiced and perfumed salt, aimed to eliminate fatigue and calm the mind with its citrus scent; accompanied by deep massage techniques performed on the traditional ayurvedical couch where the body is renewed with a beguiling philosophy and energy.
"OCCIDENTAL" ROOM
Here your massage is accompanied by "colour-wellness", lying on a warm waterbed: carefully selected aromas and the slight movement of a water pillow recreate the soothing benefits of the seaside.
Technical Room for facial cares, manicures and pedicures
Technical Room for total-body care
Tanning booth
Circulatory massage treatments
Meiso-Shiatsu treatments
Relaxation and strengthening body and mind treatments
WELLNESS CENTER "LA GROTTA"
Wellness & Relaxation centre with: Mini hydro- pool, jacuzzi, sauna, Turkish bath, Thermal cave with waterfalls, frigidarium and kneipp
SPORT & DANCE COURSE CENTER
Courses in Yoga, Aerobic Fitness, Spinning, Fit- Boxing , Dance , Martial Arts
OUR SPECIAL PACKAGES:
CURA DE BELEZA LADINA
relaxing body massage with hay water:
facial TREATMENT with warm milk and hot apple puree:
hand moisturizing bath with wild herbs
CURA DE L LOUF
Body scrub and balsamic wild arnica hot pad. Energetic body massage with warm honey.
Moisturizing foot care with fine mountain herbs
L LECH DE L ARCABOAN
Holistic body massage with warm olive and essential oils, and warm rebalancing hot barley- rosemary-flowers bags.
LA VIVENA
Facial with warm milk and aromatic oils:
Moisturizing facial with live yogurt and elixir of green apple:
Illuminating facial bath with lemon essence
L SE VEDON
Warm body wrap with forest berries
Antioxidant facial with raspberry water
Energizing massage with wild blueberries
CA(L)MOMILLA
Facial massage with lavender and chamomile oil
Shoulder and neck massage (15 minutes) with chamomile oil
Moisturizing chamomile hand soak
...VIOLAdiLAVANDA...
Purifying aromatherapy with lavender scented oil
Cleansing facial with essential oils of lavender and herbs
Facial massage (15 minutes) with lavender oil - Body massage (20 minutes) with relaxing lavender water
Body wrap with warm lavender
ICE FIRE CINNAMON
Aromatherapy
cryosensitive eye and facial treatment with essential rehydrating oils
Moisturizing cold cinnamon wrap
Frosted bag treatment
Balancing application of warm bags
Cinnamon scented spray equatorial nebulization
---
GALLERY- SPORTING CLUB & BEAUTY
Strèda de Pent de Sera, 22
38031 Campitello di Fassa (TN)
Tel. +39.0462.750181 - +39.333.7137063
www.gallerysportingbeauty.it
by Entertainments Village
Foto correlate: